Pumpkin and Celeriac Mash
As an alternative to mashed potato, why not try this low GI and uber healthy and tasty version!
Suitable for maintenance and levels 1,2,3 and 4
Health Bite:  Celeriac is rich in potassium, vitamin C and B9. It is high in fiber and not only does this fibre help the movement of the bowels but also the nutrient absorption.
Pumpkin and Celeriac Mash
1 cup pumpkin peeled, deseeded and diced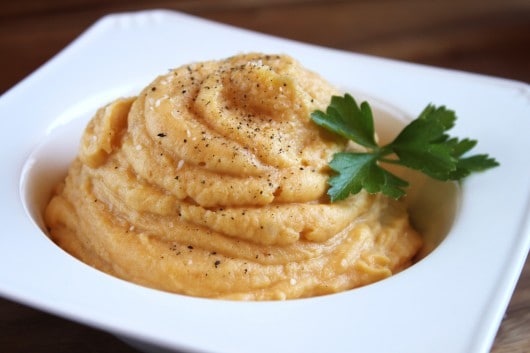 1 cup of celeriac peeled and diced
1 tbsp single or double cream
1 tbsp butter
Salt and pepper
Instructions
Place pumpkin and celeriac in a pan and bring to the boil, then simmer for 20 minutes or until veg are tender
Drain pumpkin and celeriac, add cream and butter then mash or cream with hand mixer.
Add salt and pepper to taste.